SacPac Inc.
A downloadable game for Windows
Don't you hate it when you need to make a sacrifice to the Dark Lord and there are no goat hearts at hand? Or when you're sacrificing a virgin and there's not a ritual knife in sight? No need to worry anymore, because SacPac® is here! SacPac® is a small package of sacrificial necessities delivered straight to your ritual location. SacPac® can include anything from chicken bones to bonfires. Order your custom SacPac® today through our configurator page!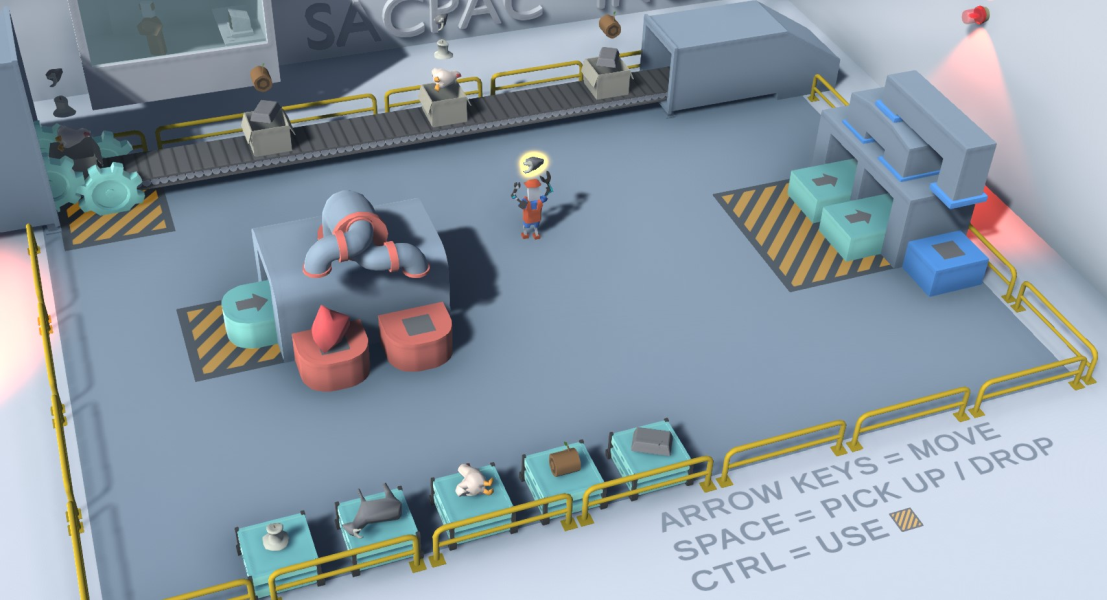 Play as the one and only worker at the SacPac® factory. Disassemble goats and assemble ritual knives with our patented Assembler and Disassembler machines.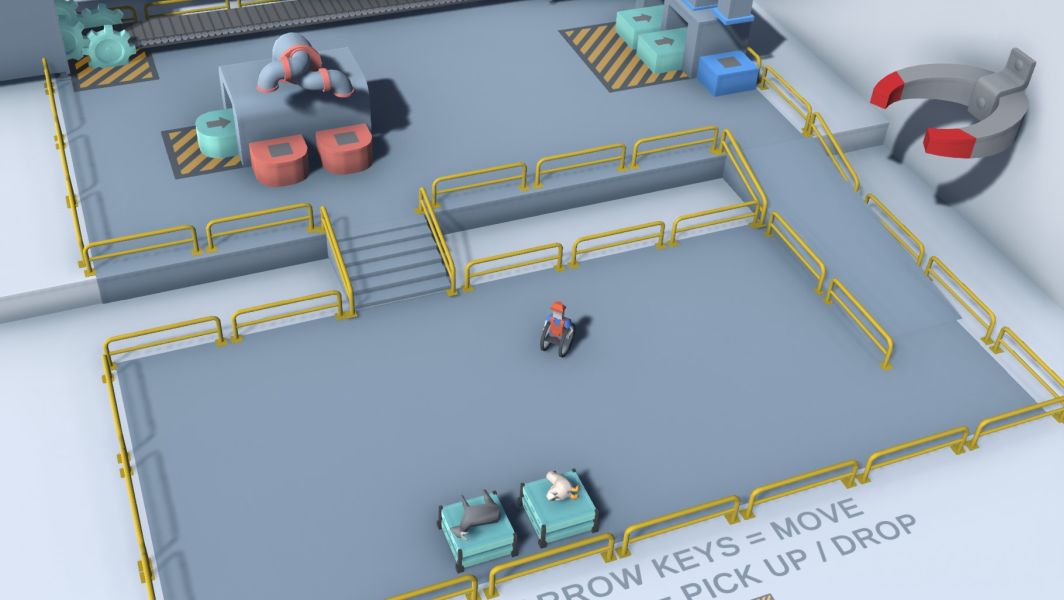 Boxes going by too fast? Throw your arms into the conveyor belt gears to slow down the process. "Sacrifices Must Be Made" is our SacPac® motto! You'll get robotic replacement arms anyway.
Developers:
Mladen Bošnjak - 3d art, level design
Patrik Fraj Sladoljev – programming, audio
Bruno Banek – programming
Josip Šarlija – programming